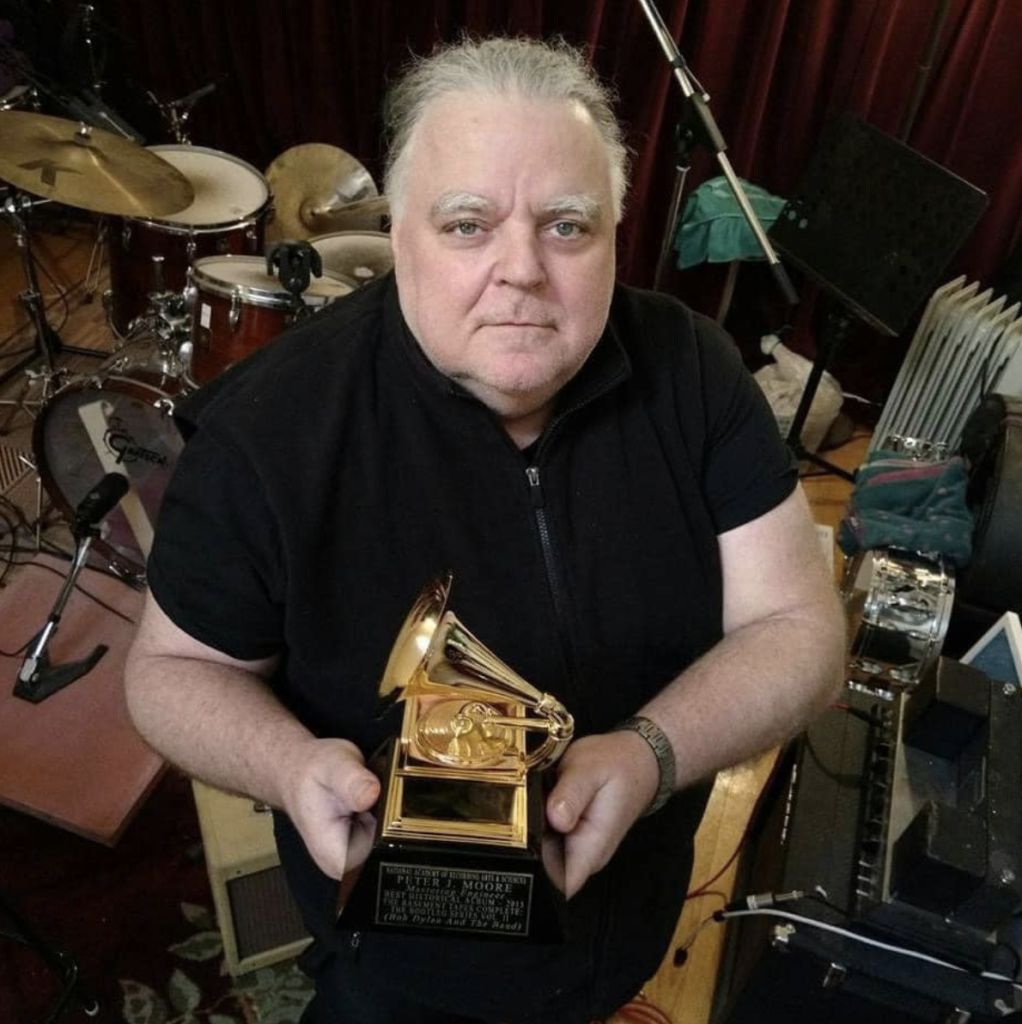 The values of restoration, beauty and respect for the past are deeply entwined with my current project – with this in mind, I'd like to to pay tribute to a distant cousin and extended member of the Moorlands clan, music producer Peter J. Moore, who died last Saturday in Toronto. Peter's credits include a number of musicians who contributed to a unique and lasting Canadian oeuvre, including Joni Mitchell, Neil Young, Bruce Cockburn and Oscar Peterson, though he's probably best known for his brilliant rendering of the one-microphone recording of the Cowboy Junkies Trinity Session in Toronto in the 1990s.
Peter's career culminated in a shared Grammy award he received for masterminding the restoration of Bob Dylan and The Band's legendary Basement Tapes Complete: The Bootleg Series Vol. 11 in 2016. His honour was well earned; he laboured for 8 months straight, 7 days a week over decomposing tape rediscovered in barns, some of it water damaged and covered in manure.
Through it all, his legacy is the creation of beauty through the art he, "set free in the world" – he never wavered from that purpose, and we're consoled that he will continue to live on through his inspired work.
https://www.youtube.com/watch?v=qaHTXoMB8Uk
{ 0 comments }