Imagine a time in Toronto's not-so-distant past – the first fledgling years of the 1900s – when the water that flowed out of the taps could kill you. Go farther. Imagine the city as a random assemblage of former hamlets and villages, with no common civic fabric. In many sections, residents hobbled home from work on little more than dirt tracks, loosely connected to arterial roads.
Many folk lived out their lives in cramped quarters in the city's downtown core, bereft of leisure facilities and the psychological relief that wide-open public space affords. Transportation services were held ransom to private interests, and Toronto's invisible geography of ravines and sunken-river valleys left residents in developing parts of the city stranded and unable to imagine, let alone access, life in the urban core. Petty criminals served out long sentences in Dickensian prisons, without hope of rehabilitation.
These would be some of the challenges faced by Toronto's first Commissioner of Works and greatest city builder, Roland Caldwell Harris, who was responsible for much of the foundational infrastructure that underpins modern Toronto. His capacious vision for the city gave us many of our most beautiful and important public structures and open spaces, including the iconic Waterworks in the Beach district, the Prince Edward (Bloor Street) Viaduct that spans the Don River, and Sir Winston Churchill Park, whose subterranean passages contain the St. Clair Reservoir.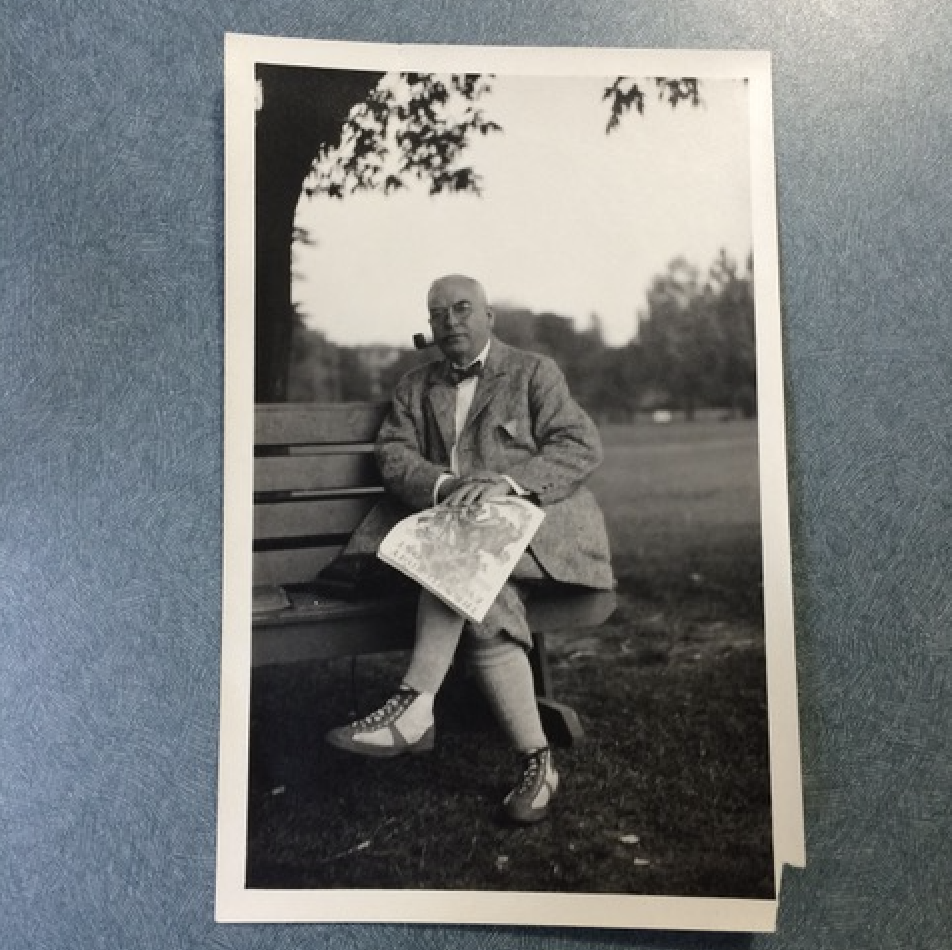 R. C. Harris with the Saturday Evening Post, likely in the Beach district's Kew Park. Family photo album, CTA F432
Despite his importance to the development of Toronto, Harris remains an enigmatic figure and his contributions to the city are under recognized and little celebrated. (Some may recognize R. C. Harris as one of the characters in Michael Ondaatje's novel, In the Skin of a Lion. The book, though luminous, inaccurately portrays Harris as an ego-driven autocrat.)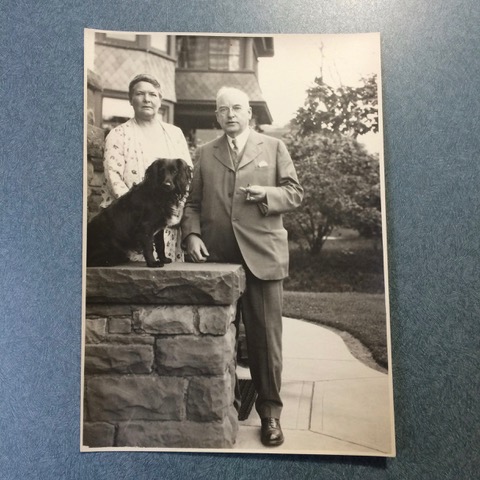 R. C. Harris and his wife, Alice (neé) Ingram in front of their residence on Neville Park Avenue, which in the early years had an unobstructed view to the site that would later be developed as the Waterworks.
I was privileged to be involved in the creation of a plaque that memorializes R. C. Harris through the Toronto Legacy Project. You can read more about the legacy of R. C. Harris and my involvement here.
For those of you who wish to learn more (and I hope you do!), please check out this wonderful profile by leading Harris expert, Spacing Toronto's John Lorinc. (Reprinted with permission. Originally published in Spacing Magazine (2006).)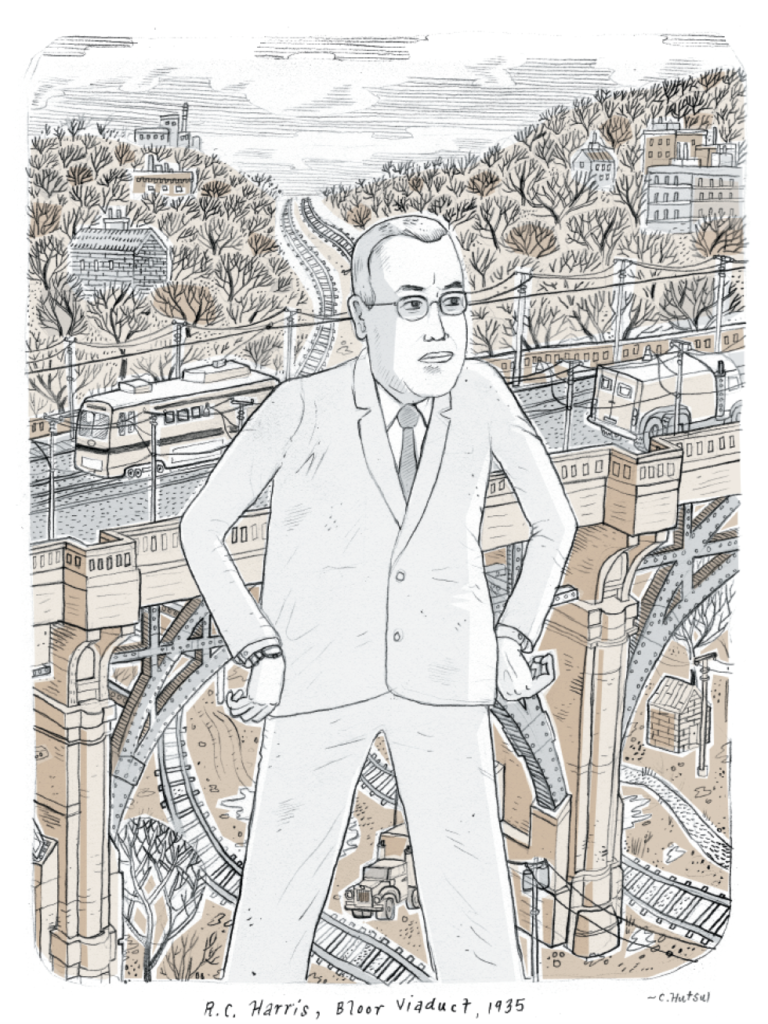 Finally, a word about the critically acclaimed Spacing Toronto Magazine – for close to twenty years, it's been producing in-depth articles from a wide range of perspectives on urbanism and the public realm for the Toronto scene. Consider picking up a yearly subscription here, for the price of four Starbucks coffees – I recently did!
Cheers,
Jane