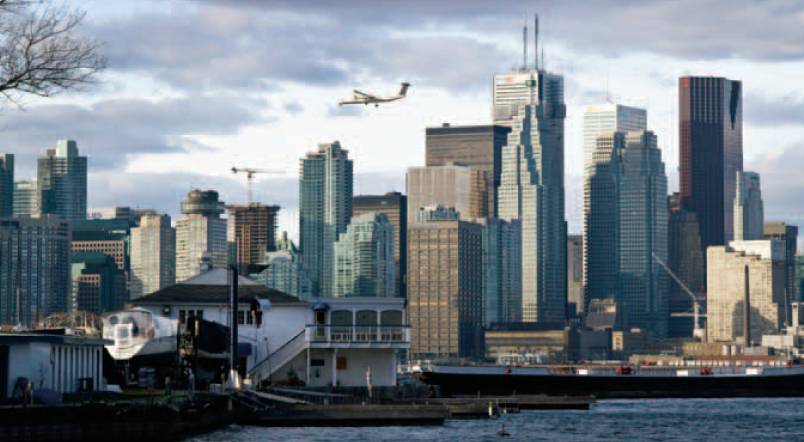 I'm still trying to get my head around Philip Preville's (Toronto Life) and Richard Florida's (Toronto Star) enthusiastic endorsement of jets at the island airport, especially in light of the Toronto Board of Health's unanimous recommendation that City Council reject the expansion plans and the introduction of jet engines. Nowhere is the Board of Health's December 9, 2013 recommendation even acknowledged in their recent opinion pieces.
The December 9, 2013 document that contains the recommendation is not concerned with, to use a phrase of Preville's, "climbing the ladder of global influence" through the introduction of jets. By contrast, the document, through solid research, addresses an issue far less grandiose, yet well worth paying attention to: human health.
In making their recommendation, the Board relied upon a report from the Medical Officer of Health dated November 25, 2013 — "Health Impacts Associated with Billy Bishop Toronto City Airport Expansion". Contained in the report is the strong warning that airport expansion has the capacity to, "undermine health" and bring, "increased air pollution [which] further increases [the] risk of premature death and cardiovascular and respiratory health outcomes". Further possible outcomes of expansion are addressed, including the serious concern about possible chemical spills in the Lake.
Guess Messrs. Preville and Florida didn't get the memo. You can read the recommendation and background reports for yourself here:
http://app.toronto.ca/tmmis/viewAgendaItemHistory.do?item=2013.HL27.3
Photo info:
An aircraft makes its final descent to Billy Bishop Toronto City Airport, 2010 Keith Ellis.
Along the Shore: Rediscovering Toronto's Waterfront Heritage © M. Jane Fairburn, 2013.