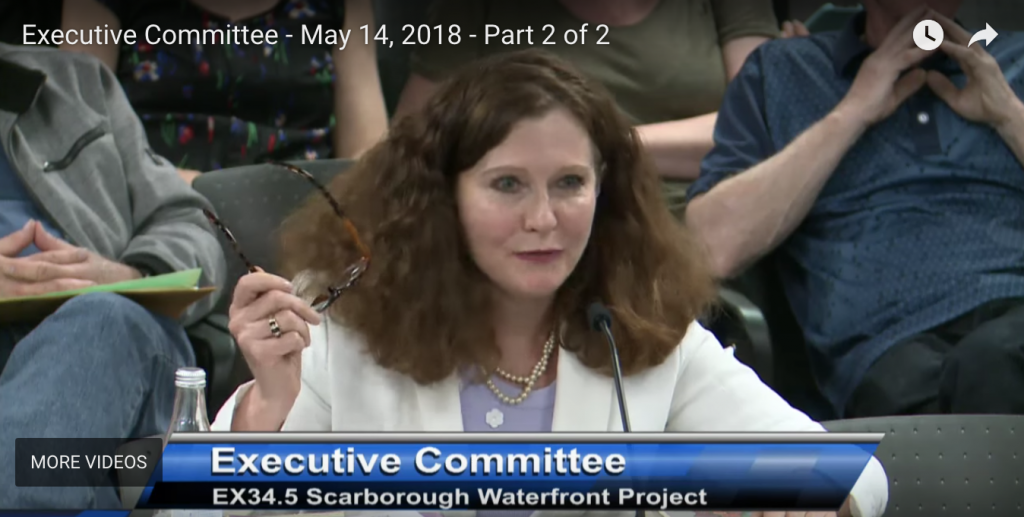 I'm very happy to report that significant progress was made on the preservation of Grey Abbey Beach at the City's Executive Committee on May 14, 2018. The beach, located directly to the east of Guildwood Park, was slated for destruction as part of the Toronto and Region Conservation Authority's Scarborough Waterfront Project.
The Committee has requested that the TRCA, "maximize, maintain and/or create new sandy shorelines, including a further review of key sand shorelines such as Grey Abbey", as part of the next design phase of the project. Furthermore, City Council has directed their Chief Financial Officer and City Manager to work with the TRCA to explore partnerships to accomplish this objective.
A special thank you goes out to Councillor Gary Crawford, who moved the Motions, and to Councillor Jaye Robinson for caring about the insidious practice of shoreline hardening. Thanks also to Mayor John Tory for his decency and ability to respectfully listen.
You can check out my submission to the Executive Committee in the video below.